Pinnacles National Monument
and
Monterey
June 2001
All images Copyright 2001 Peter J. Goodeve
---
See a map of the Pinnacles for orientation.


Condor Gulch Trail
Above — View of Hawkins Peak (830m) (where I'm headed...)


Right — Looking back across the valley
Whew... made it to the top!
Junction of Condor Gulch and High Peaks Trails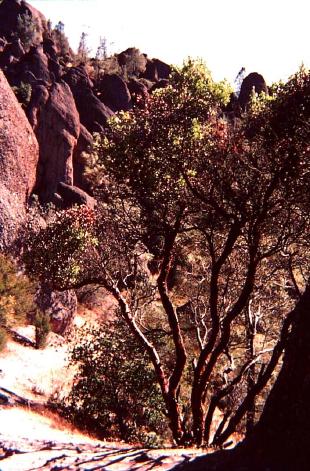 High Peaks Trail
Some of it is easy...
... Some is not...!
West Side of Pinnacles
View from High Peaks Trail
---
On to Monterey...
Some Aquarium Denizens
A Sea Dragon (Yes, it is a creature!)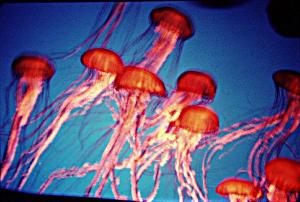 Jellies!
...And the Next Adventure is That Way...!
(not too long from now, I hope!)
---
These images were all digitized from Kodachrome-200 slides

All imagery Copyright 2001 Peter J. Goodeve. All Rights Reserved. You are not permitted to republish or copy any of these images without the photographer's permission.