The playground is finished! [Well... almost... There are some last touches left to do]
Here are some images of the final day of construction.

Click on any of the miniatures below for a larger version of the picture. (These are still reduced from the original size, for easier viewing in a browser. If you really need full-size copies, contact the photographer.)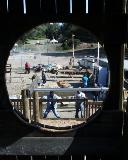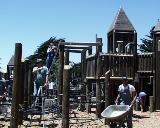 ---
Opening Time!
"We want to play!"
The ribbon finally gets cut...
... and we're ready for action!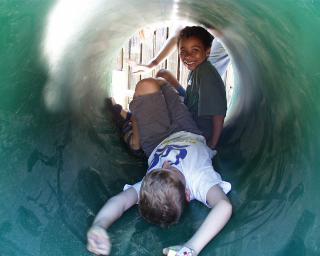 Yup -- it works!



The earlier set of pictures -- from 20 May -- are still available here.

All images Copyright 2000 Peter J. Goodeve
Unauthorized publication is prohibited.


(My home page is here if anyone is interested...)

Be aware that this page of personal photos is not affiliated with Berkeley Partners for Parks, although you are probably viewing it as a frame on that site.

For information about the playground itself, hop over to the Berkeley Partners for Parks own web site.